Hello and Welcome Back! (I say this more for myself than my audience - haha)
It has been so long since I have posted and so much has happened since then. I hope everyone had a wonderful holiday season and a great New Year. I rang in the New Year in Philadelphia - it was a great time. Unseasonably warm for this area, which made the walk home much easier :)
Lots of crafting is under way. I have a few projects that I need to ensure I get done this week as they are targeted at the next "holiday" (term used loosely) Valentine's Day. I have a new love for making baby afghans that are crocheted on one side but have a fabric print on the other. So, let me present to you "
Owl Be Yours
"
Too cute right? The fabric has owls on it and is just too adorable. For more up close pictures, click the link above to go to my Etsy store. It's on sale now! I'm hoping to have a few more for sale soon as well.
To go along with this theme (blankets), my favorite so far has to be the
John Deere Farm Animal
blanket I made:
You can see the crocheted back of it
here
. I could not resist this fabric when I found it in the store and I am really please with how the blanket turned out as well.
Now, the most exciting news - I MADE SOME SALES! Woo Hoo!!! Granted, they are from previous acquaintances; however, they are true sales. In fact, one person even bought 2 of my
Elena Cowls
she liked them so much! If I do say myself, I love them too. I have a few for myself in several colors to match my wardrobe on various days :)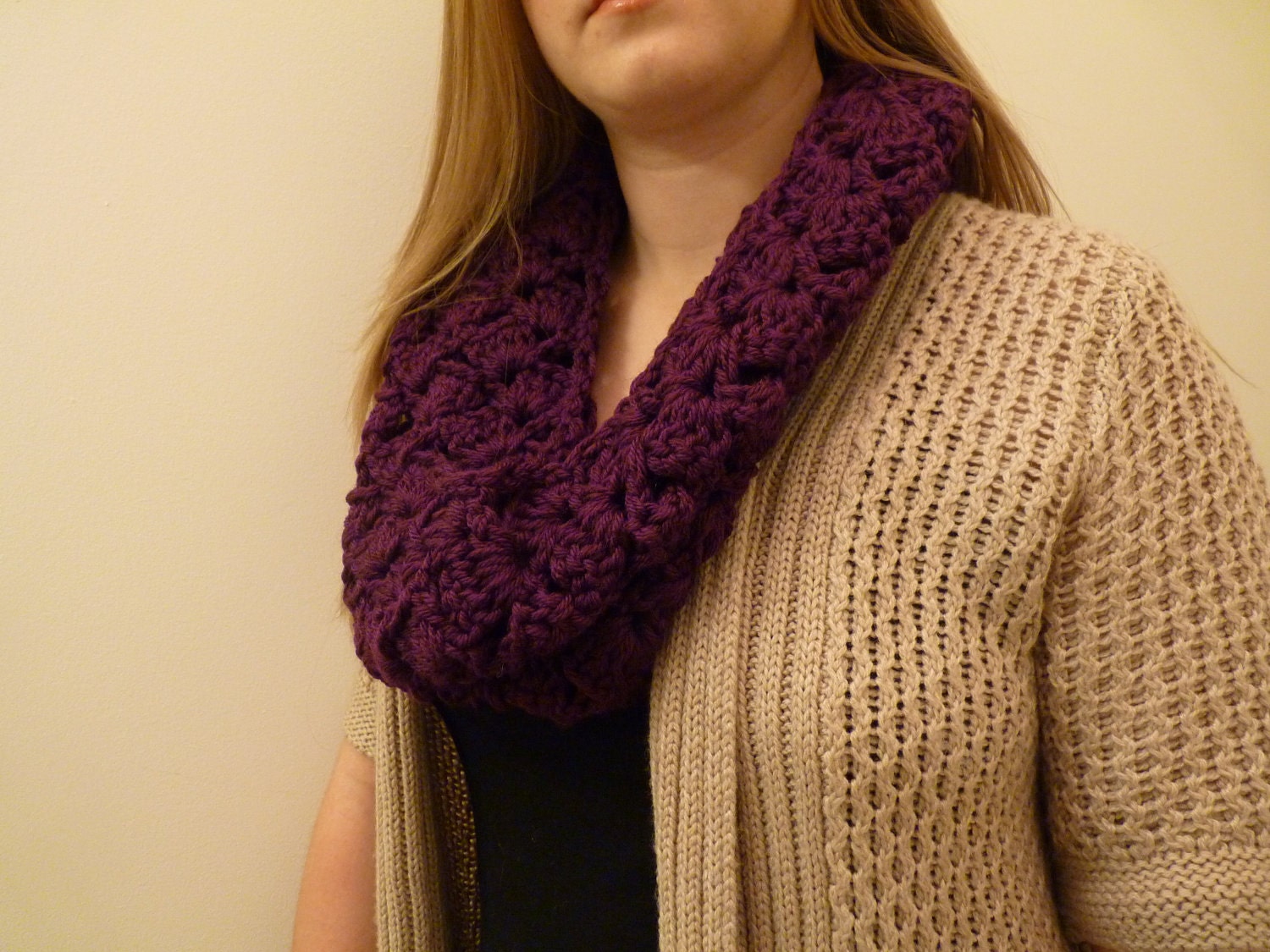 On top of all of this crocheting, I have been busy making plans for 2012. Every year I seem to start off strong with my resolutions, but this year, I am going to make it happen. I'm going to go simple this year with my resolution and have smaller "bite size" resolutions to make the big one happen. This year - I'm going to just Be Happy. Not veer too far off of my craft talk, but - I recently read an inspiring book,
The Happiness Project
. I agree with the author, I am not unhappy - I just want to do more to be better. The best way I can put this is from a quote
"To Do Best Is Better. To Do Better Is Best"
This year, I just want to be better at being happy. Obviously - one of my bigger focuses will be T.L.Creations and making my Craft Utopia a reality.
I'm excited for this year - it should be a good one. And remember - Valentine's Day is lurking around the corner. Nothing says "I Love You" like a handmade item - especially one made with some T.L.C.
sk1st
~Tristan